<![if !vml]>
<![endif]>
<![if !vml]>

<![endif]>
                                                                       HOME     FACILITIES     SURROUNDINGS     PRICES     PHOTO GALLERY     CONTACT
 La Tierra Verde
Holiday Accommodations
   <![if !vml]>

<![endif]>   <![if !vml]>

<![endif]>
<![if !vml]>
<![endif]><![if !vml]>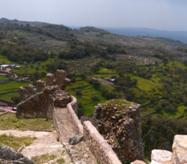 <![endif]><![if !vml]>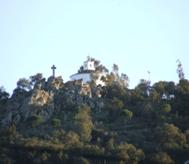 <![endif]><![if !vml]>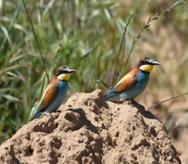 <![endif]>
         Surroundings
The holiday farm of La Tierra Verde Holiday Accommodations is located about three kilometers from the village of Alcuéscar.
This is about 40 minutes on foot or 15 minutes by bike, on a good dirt road.
In the village there is a DIA supermarket, a bakery, butcher's shop, several smaller groceries and shops called bazars
(shops with trinkets, clothes, curiosities, souvenirs, cooking utensils and so on).
On Friday morning there is an extensive weekly market with, among other things, vegetables, local delicacies, clothing and shoes.
Every first Sunday of the month there is a lively antiques market on the Plaza de España (the heart of the village).
Alcuéscar also has a pharmacy, dentist and clinic where you can go 24 hours a day.
Alcuéscar also has a wide choice of restaurants, cafes, bars and terraces.
In the vicinity of the farm you can walk well. There are walks available up from 45 minutes to 3 hours with GPS points and color codes.
In the immediate vicinity you will find the ruins of the visigoth church Santa Lucia del Trampal. This is a beautiful old "basilica"
(from the eighth century), which can be visited either on foot or by bicycle from the farm.
If you want to explore the area with the camper further from the holiday farm, it is always possible to reserve the pitch, so that in the evening
you can park again at the familiar spot.
The cities of Cáceres, Mérida and Trujillo are definitely worth a visit.

More information can be found in the shop of La Tierra Verde (including suggestions for parking and public transport in and to the cities).
You can also discover the surroundings here by bicycle. The roads here are wide and very quiet. Motorists take into account cyclists on the road
and reduce speed and give the cyclist a lot of space. Besides beautiful nature, historic sights and nice villages, you will find many lakes in the region,
where you can cool down on hot days.
About 35 kilometers from the farm is the recreational lake Embalse de Proserpina.
There you will find sandy beaches, restaurants and cafes on the beach. You can also rent pedal boats.